Carolyn Vande Voort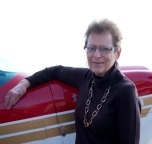 Carolyn is a full-time customer service and office support specialist.
Carolyn's smile at the front desk or voice on the phone is most likely how you will be greeted at Classic Aviation.
Carolyn resides in Sully, IA and is happy to be able to work around family at Classic Aviation.