Cirrus Flight Training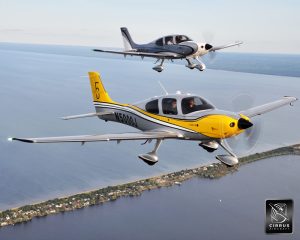 Cirrus Design® of Duluth, MN has led the industry in bringing Technologically Advanced Aircraft (TAA) to the market and has produced the SR22, the best selling aircraft model in the world for the last four years.
Early in their development, Cirrus Design® recognized the need for an elite group of flight instructors and training centers to prepare pilots for the high-speed, long-range travel capabilities of these aircraft.
Classic Aviation's chief flight instructor has been a member of the Cirrus Standardized Instructor Program® since 2004.
Classic Aviation instructors can provide transition and recurrent training in the SR-series aircraft as well as private, instrument, and pinch-hitter training courses.
Classic Aviation Instructors have experience in all evolutions of the Cirrus® product and stay current on new equipment and procedures for training. Classic Aviation has developed relationships with many owners as a trusted source for their recurrent training. We would love to earn your trust as a training provider to increase your comfort and safety in your aircraft.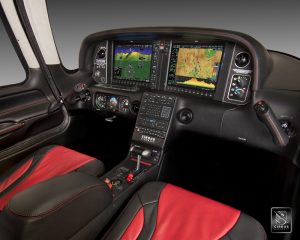 Classic Aviation also is proud to have a 2006 SR20GTS in our training fleet.
This aircraft gives an unparalleled level of safety to our rental customers. If you are interested in the safety, comfort, and capability of the Cirrus® aircraft, fly with one of our instructors, and we are sure that you will be impressed.
If you are considering an instrument rating, why not complete it in a Technologically Advanced Aircraft?