Private Pilot Certification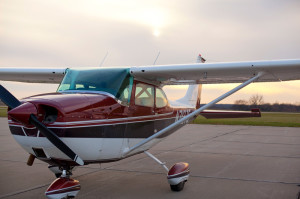 This is the first step most of our customers choose in learning to fly. The private pilot license provides the privilege of being able to operate a variety of aircraft day or night in the national airspace system.
FAA minimums: The basic requirements to receive a private pilots license are as follows:
You must be at least 16 years old to solo the aircraft and at least 17 to receive a private pilots license.
You must be able to read, speak, write, and understand the English language.
You must pass an FAA Aeronautical Knowledge test prior to receiving your license.
You must pass an FAA third class flight physical (a very simple physical exam similar to a high school sports physical).
Before taking the practical exam to receive your license you must have logged at least forty hours of flight time—twenty of which must be instruction received from a flight instructor and ten of which must be solo. Then finally you will take an practical exam with an FAA Designated Flight Examiner.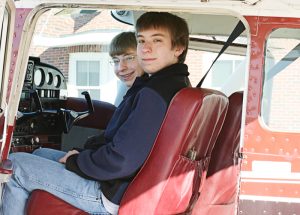 Your private pilot's license can take you where ever you want it to: from local flights to share a different view of the sunset with friends to traveling for business or pleasure without spending hours on the road or waiting in airport security lines.
If you've ever dreamed of the freedom of flying an airplane by yourself or are ready for a new challenge in life, don't wait schedule your first flying lesson today.
Pella Municipal Airport offers the perfect combination of a non-towered airport with a choice of towered and non-towered airports nearby. This combination offers efficiency in training for both types of airports.