Cirrus Instructors
Classic Aviation has been providing Cirrus Authorized training since 2004. Classic Aviation instructors can provide transition and recurrent training in the SR-series aircraft as well as private, instrument, and pinch-hitter training courses. Our instructors have experience in all evolutions of the Cirrus product and stay current on new equipment and procedures for training. Classic Aviation has developed relationships with many owners as a trusted source for their recurrent training. We would love to earn your trust as a training provider to increase your comfort and safety in your aircraft.
Shane Vande Voort
Cirrus Standardized Instructor, Chief flight Instructor for Cirrus Flight Training Center, 5-time Master Instructor, Designated Pilot Examiner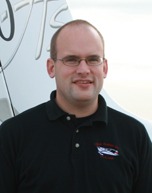 Shane has continuously been a member of the Cirrus Standardized Instructor Program Since 2004 and has more than 1000 hours in the Cirrus Product. He has conducted training for the Cirrus Approved Courses and conducted multiple checkrides in the Cirrus product. Numerous owners have entrusted Shane to assist with the acquisition and delivery of their aircraft. Shane has presented at safety seminars including a Cirrus Owners and Pilots Association Critical Decision Making seminar hosted by Classic Aviation. Shane actively travels the country providing pilot service in Cirrus Aircraft as well as transport category turbojet aircraft. Shane's background as an A&P/IA is valuable in aircraft acceptance and troubleshooting.